Last year in Ireland the RNLI's lifeboat crews launched 1,089 times, bringing 1,414 people to safety. The charity is calling for the public to think ahead and never underestimate the strength and power of the sea and inland waters as it today (Wednesday 28 January) releases its 2014 lifeboat launch and rescue statistics, based on detailed returns of service, from each of its 45 lifeboat sta...
Read Full Post »
Photo: RNLI/Mourne Observer/Michael Flanagan
Volunteer lifeboat crew at Newcastle RNLI were called out on Wednesday (21 January) after a distress call from a fishing vessel in the Irish Sea.
Read Full Post »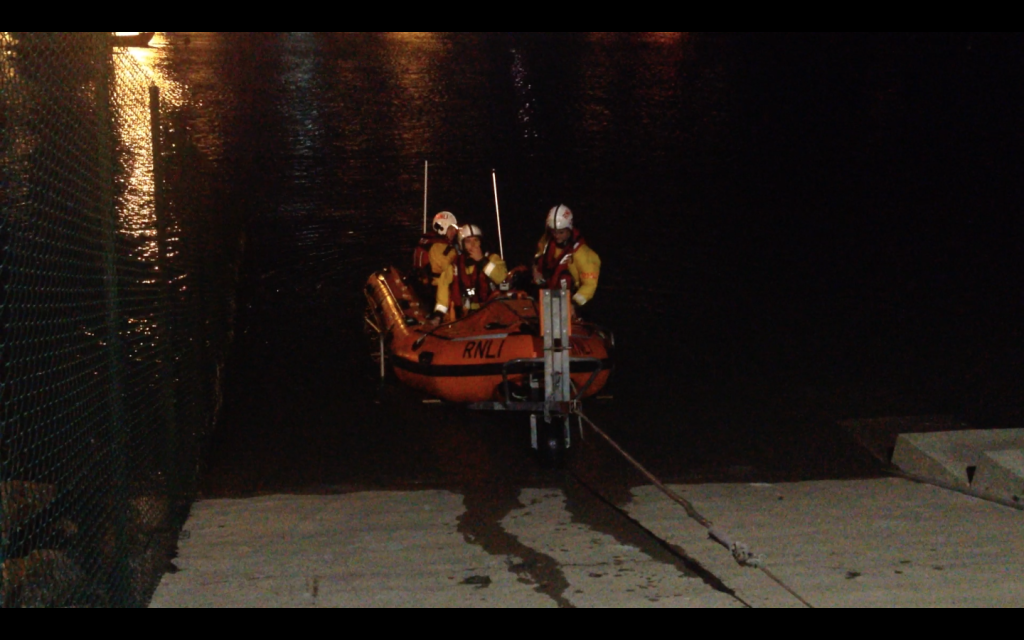 Howth ILB launching in the early hours of Sunday 25th January 2015 to reports of a male casualty in the water in the harbour. Photo: RNLI/Noel Davidson
Howth RNLI inshore lifeboat launched at 5.30am this ...
Read Full Post »
Lough Derg RNLI launched in severe weather conditions to assist two canoeists in difficulty on Lough Derg today (Friday 9 January).
On returning to station, the lifeboat launched again following a report from a distressed member of public that his horse might have strayed close to the Nenagh River and b...
Read Full Post »
Skerries RNLI was requested for the first time in 2015 on Thursday morning (8 January) following reports of a swimmer in difficulty.
The volunteer crew launched their Atlantic 85 lifeboat Louis Simson at 11.30am following a call to Dublin Coast Guard from a co...
Read Full Post »
As Royal National Lifeboat Institution (RNLI) research (1) reveals more fishermen die in January than in any other month of the year, the lifesaving charity has launched a hard-hitting campaign encouraging fishermen to make sure their boats keep them safe at sea – with an emotive advert due to be displayed around the town of Kilkeel.
Read Full Post »
Recovering Newcastle RNLI's inshore lifeboat. Photo: RNLI/Newcastle
Both lifeboats at Newcastle RNLI were launched in the early hours of Saturday morning (3 January) following reports of a missing male sighted near the beach close to Down Roads.
Read Full Post »
Clifden RNLI volunteer lifeboat crew had their first callout in their new all weather lifeboat last night (Tuesday 23 December) to bring a local GP to provide urgent and immediate medical attention to an elderly resident on Inishturk Island. The treatment means that the man will get to spend Christmas at home and not in hospital.
Read Full Post »
Portaferry RNLI has rescued a man who got caught out by the tide yesterday afternoon (Monday 22 December).
The volunteer lifeboat crew was requested to launch their inshore lifeboat at 2.24pm following a report of person in the water on Strangford Lough.
Read Full Post »
Newcastle RNLI's new D class lifeboat Eliza. Photo: RNLI/Niamh Stephenson
The volunteer lifeboat crew at Newcastle RNLI got to put their new inshore lifeboat through its paces on Thursday 4 December when it was requested to launch hours after arriving at station.
Read Full Post »