Aran Islands RNLI stand on their new pontoon. Photo: RNLI/Micheal Muldoon
Volunteer lifeboat crew with Aran Islands RNLI will be able to launch their all weather Severn Class lifeboat faster following the installation of a 24 metre pontoon, which will enable the lifeboa...
Read Full Post »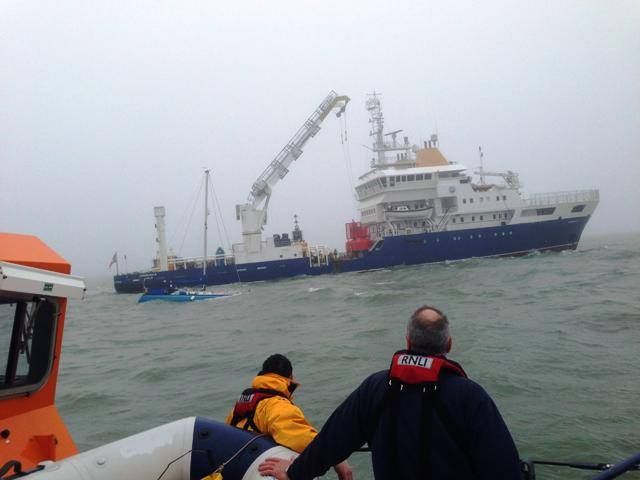 Arklow Lifeboat arriving on scene. Photo: RNLI/Arklow
Arklow RNLI All Weather Lifeboat Ger Tigchelaar launched this afternoon (Saturday April 5th)  to a report of a sailing vessel which was in danger of sinking.
Read Full Post »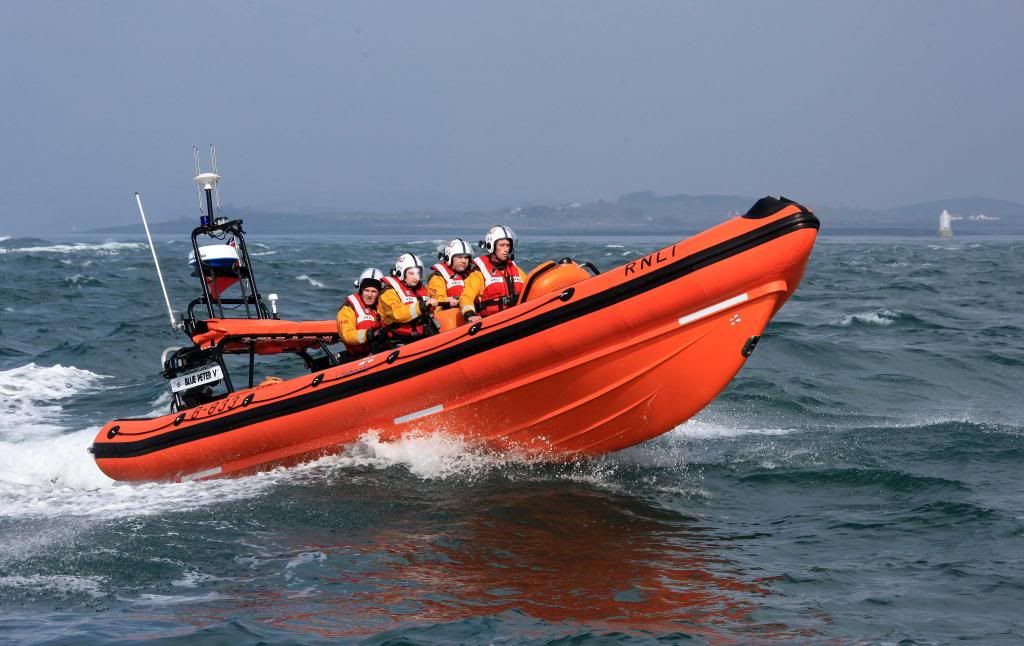 Portaferry RNLI Atlantic 85 Class Lifeboat "Blue Peter V". Photo: RNLI/Portaferry
Volunteer lifeboat crew at Portaferry RNLI were invol...
Read Full Post »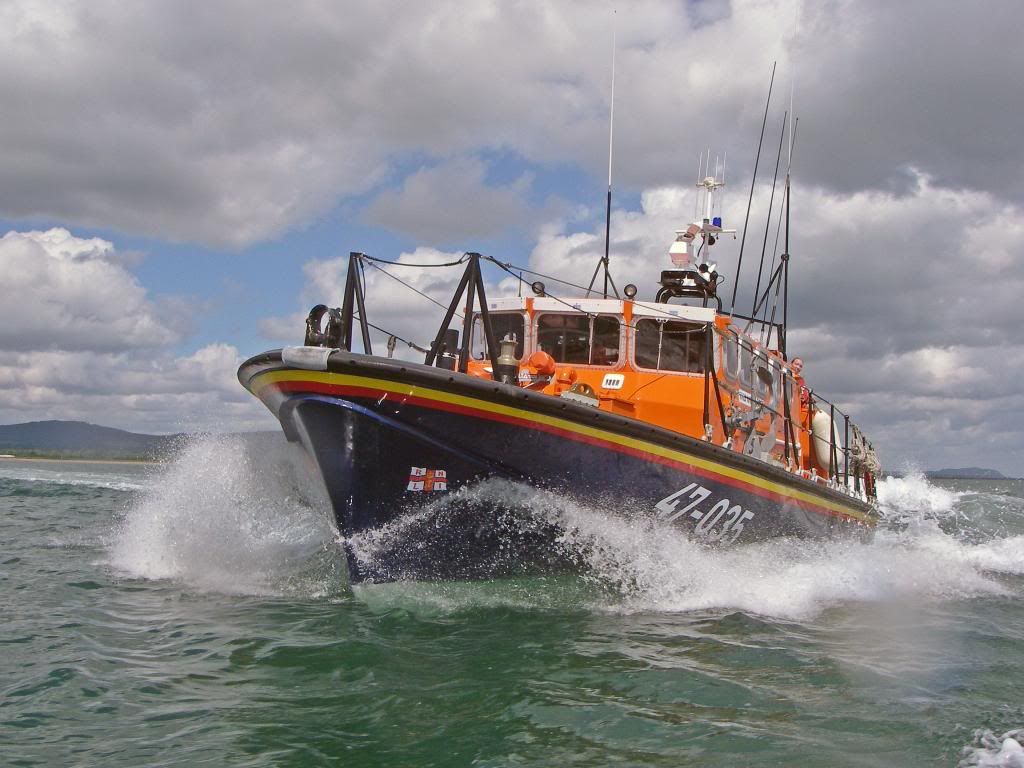 Wicklow RNLI All-Weather Lifeboat 47-035 'Annie Blaker'. Photo: Wicklow/RNLI
Wicklow RNLI's all-weather lifeboat launched shortly before 4pm yesterday afternoon (Wednesday 19 February) to assist...
Read Full Post »
The crew of the Mexico. Photo: RNLI
On the 20 February 1914 fourteen volunteer lifeboat crew with Fethard RNLI set out to rescue the crew of the Norwegian Schooner the Mexico, which had lost its bearings in terrible weather and had been drive...
Read Full Post »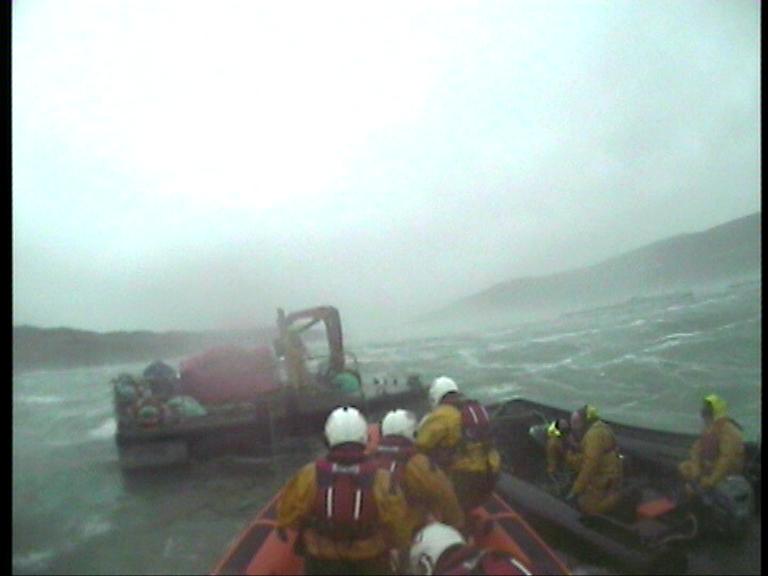 Clifden RNLI rescue four fish farmers. Photo: RNLI/Clifden
Clifden RNLI in county Galway has rescued four fish farmers after they got into difficulty in extreme weather conditions this afternoon.

...
Read Full Post »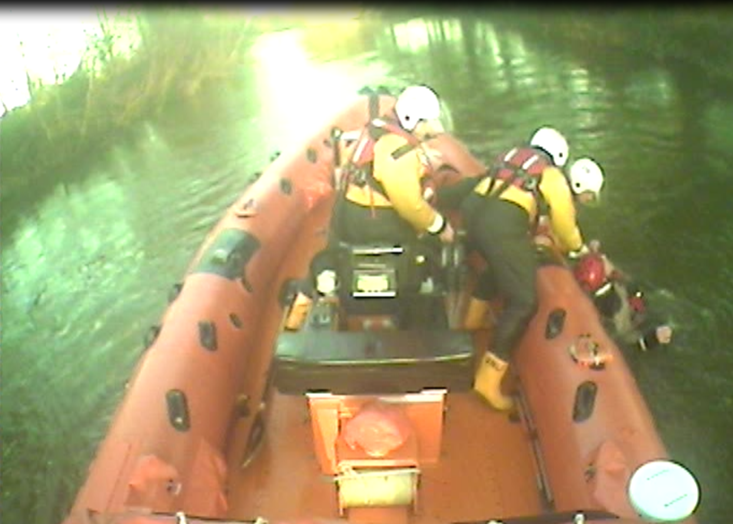 Lough Derg RNLI recover kayaker. Photo: RNLI/Lough Derg
Volunteer lifeboat crew with Lough Derg RNLI pulled a man from the Nenagh river yesterday afternoon after they had received reports that he had fallen from his k...
Read Full Post »
Bundoran RNLI hit by the storm. Photo: RNLI/Bundoran
Just hours after the annual Bundoran RNLI Lifeboat dinner dance ended on Friday night last (31 January), a combination of high tide and heavy swell caused damage to Bundoran lifeboat station.
...
Read Full Post »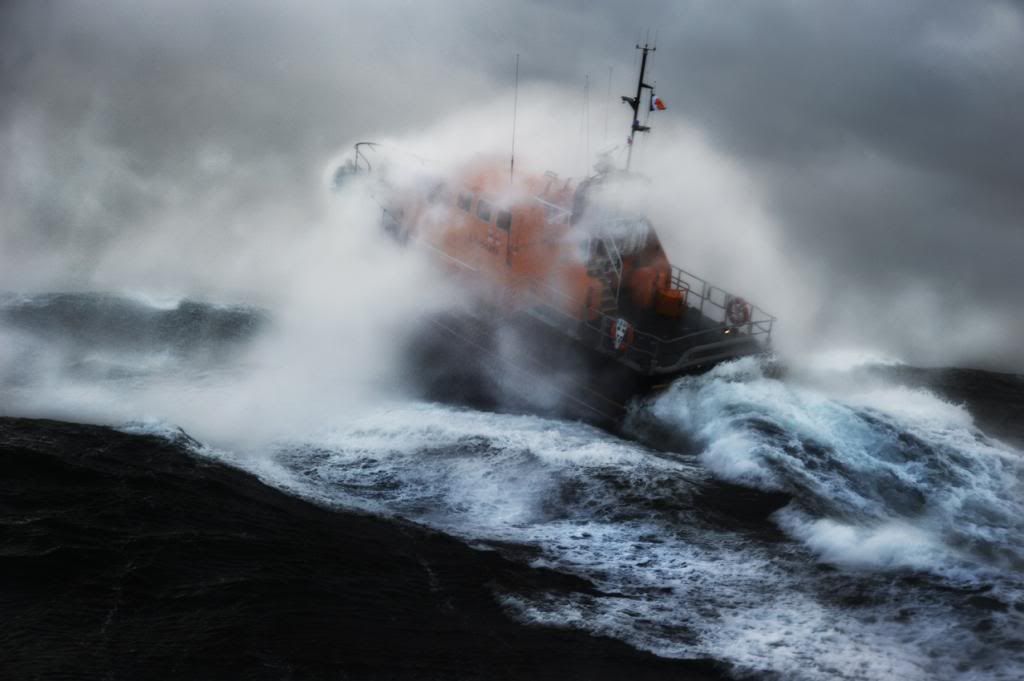 Kilmore Quay RNLI pictured in heavy swells. Photo: RNLI/Nigel Millard
RNLI lifeboats in Ireland launched 1,087 times in 2013 bringing 1,278 people to safety.
The figu...
Read Full Post »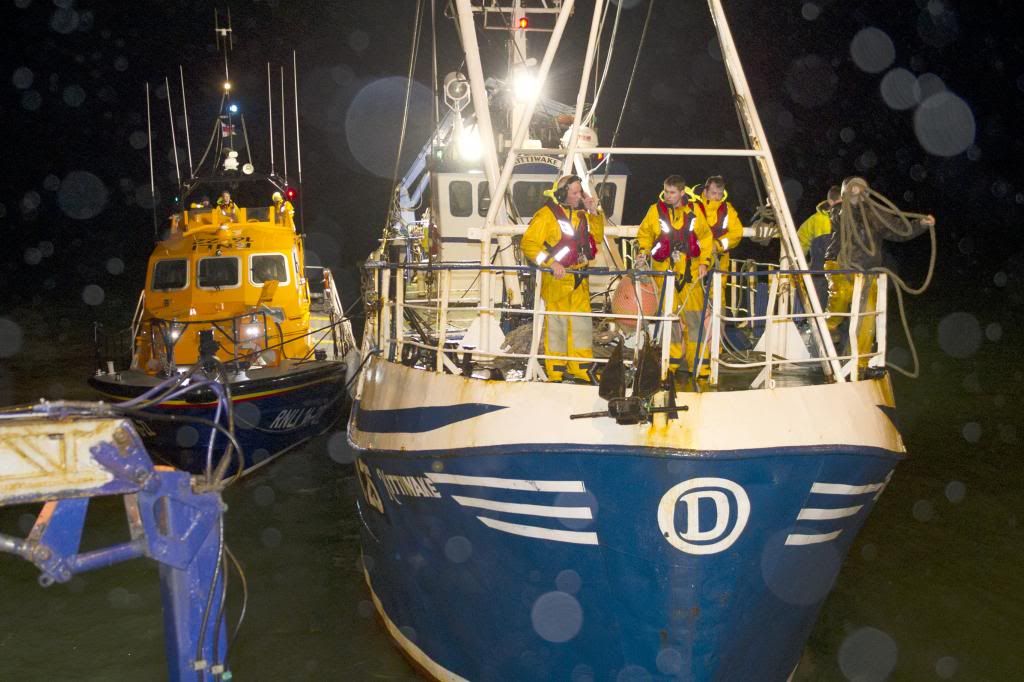 Baltimore RNLI assists three fishermen. Photo: Youen Jacob
Baltimore RNLI assisted three crew members on board a 20m fishing trawler which got into difficulty off West Cork late last night (Monday 20 January).
The vo...
Read Full Post »